Queens Awakened
YOUR DESTINY UNEARTHED
Destiny Is Calling You,
The Time Is Now
Our mission is to impact women who strive to have it all. The woman who aspires, inspires and leads everyone else, leaving herself empty. The woman looking for direction from someone who has accomplished, risen and reigned in ways she aspires to do so, herself. The woman who has been losing friends, like leaves in the fall. Practicing self care can come in many different forms - a coach is simply the most invaluable.
Making room for growth within herself to bloom again. Spring flowers are around the corner, fill out the application and lets open the conversation.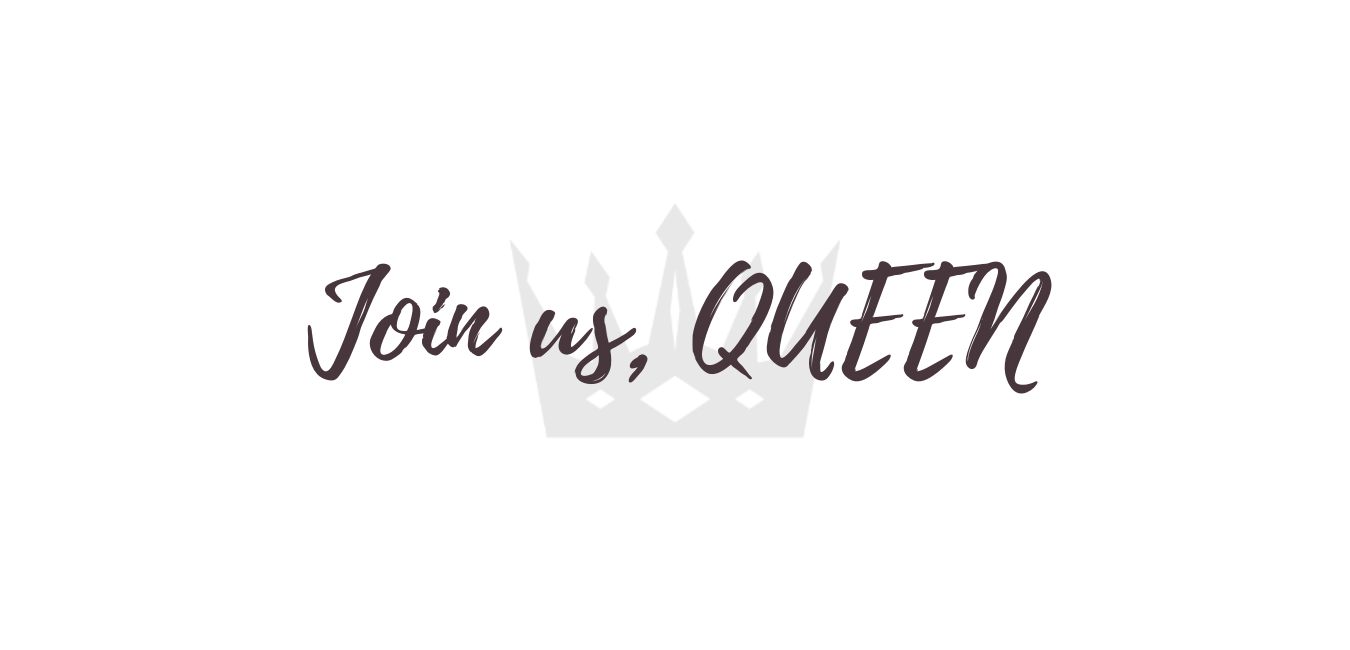 Rise
Rise is the first step of your calling. The twinge in the pit of your stomach, wondering if the dream of "having it all" is too much. We are here to let you know, its not. It is your destiny calling you. Divinely blessing you with a desire that is especially crafted for the high-performance wild horse of your soul. The one that drives toward goals and smashes them - but is needing the direction to level herself up to the height she knows she needs the little something to obtain.

Reign
Reigning your inner queen is a process. Modern queens aren't born, they are created. It takes deep understanding and time to understand how to empower and create her. Rebecca takes you through the Reigning Queen's Ways and will help you discover and unearth your best version of your beautiful feminine self. She will Reign in business, relationships and so much more, in the most extraordinary ways. 

Rule
From one on one ascendance coaching programs to our retreats and online courses. A lifestyle change that you are proud of with the self care you deserve. The possibilities of expansion into a life full of love, happiness and success is right around the corner. In Rule, this is how we come together. This is how the balancing of the feminine energy and its masculine enchants our journey to the greatest elevation. 

The Rise Reign Rule Library is full of extraordinary content that arms you with tools that help navigate all scenarios. Guides to community, networking, and even dating allow you to step into the Queendom and focus on self development on your schedule. Inspiration and motivation is one click away. 

A combination of 1:1 coaching with Rebecca, group coaching with Queens from across the country, and access to all the courses in the Rise Reign Rule library.
1:1 coaching with the Queen, Rebecca offers you an experience like no other. You will be in the hot seat, get down and dirty, and share deeply, so we are able to truly breakthrough in every way. With clear goals our team will focus on development in your business, body, spirituality, and relationships.
Our Featured Guides
Get a taste of the Queendom through these quick guides. Set yourself up for success in just one click. 
One-on-One Coaching

"So it's official! Best month ever!!! I cannot believe that I was able to get there even in a month when I was so busy with work and wedding planning! I never would have been able to do it without Rebecca! She kept me focused, gave me confidence, and pushed me to do the things I didn't want to do but knew I needed to do. I finally feel like I have momentum and am moving forward with my business! I am so incredibly excited about this past month and so ready to keep this going! "

1:1 Coaching Client

"I am so thankful for Rebecca's help, guidance, insight, encouragement, and humor. She is invaluable to me. Looking forward at my goals for the next year and ultimately my true desires for my future self… well, I feel like they're actually possible. All of these different areas of my life are bubbling and ready to boil. I used to be excited in years past about my goals, but there was always doubt and the feeling of going at it alone. I am just so excited for what the next months and beyond have in store. Rebecca is not only an awesome coach but an awesome person, confidante, and queen!"

1:1 Coaching Client

"I had my best month EVER! It doesn't totally feel real. I'm so proud of myself and so thankful for the coaching and accountability Rebecca gave me to get here. I love that she pushed me and I cannot wait to grow even more! Thank you thank you!!!"

1:1 Coaching Client